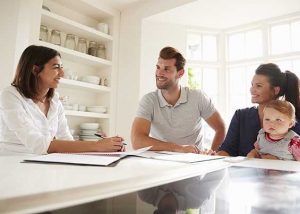 Clients usually ask what happens at a Britannia GBS Removals in Newcastle Pre-Move Survey. Similarly they ask why have a survey the answer is to ensure your move is your best move.
Before you book your removal with GBS removals in Newcastle, we will conduct a pre-move survey. Even more  reason is assisting our crew to work as swiftly and efficiently as possible come removal day.
Our surveyors will draw upon their excellent local knowledge of the  Newcastle and Northumberland towns and villages, streets and houses. Therefore they assess if there are likely to be any issues on the day we conduct your removal. They will also check the route to ensure no narrow lanes, low bridges or low tree branches.
Traffic or limited access to the property for our removal van can occasionally delay your removal in Newcastle. With a pre-move survey, we can anticipate these problems and eliminate them before they cause delays. The surveyor will also check access for both your collection address and delivery address.
If you require commercial removals in Newcastle, our pre-move survey is available for office moves too. We prefer to carry out a survey however large your relocation is. Similarly this then ensures we supply the right number of crates and spot any safely issues. They will also check dates and times to ensure we complete on schedule.
Self-assessment is available, however we do recommend having  a pre-move survey.  Therefore our surveyor can determine how many boxes you need and the size of the van that will be required. This maybe seems over the top for some but all our moves are good moves.
Above all this should make you aware of what happens at a Britannia GBS Removals in Newcastle Pre-Move Survey?.
Need more Information
If you have any questions about how we help you through the removals process, contact us.